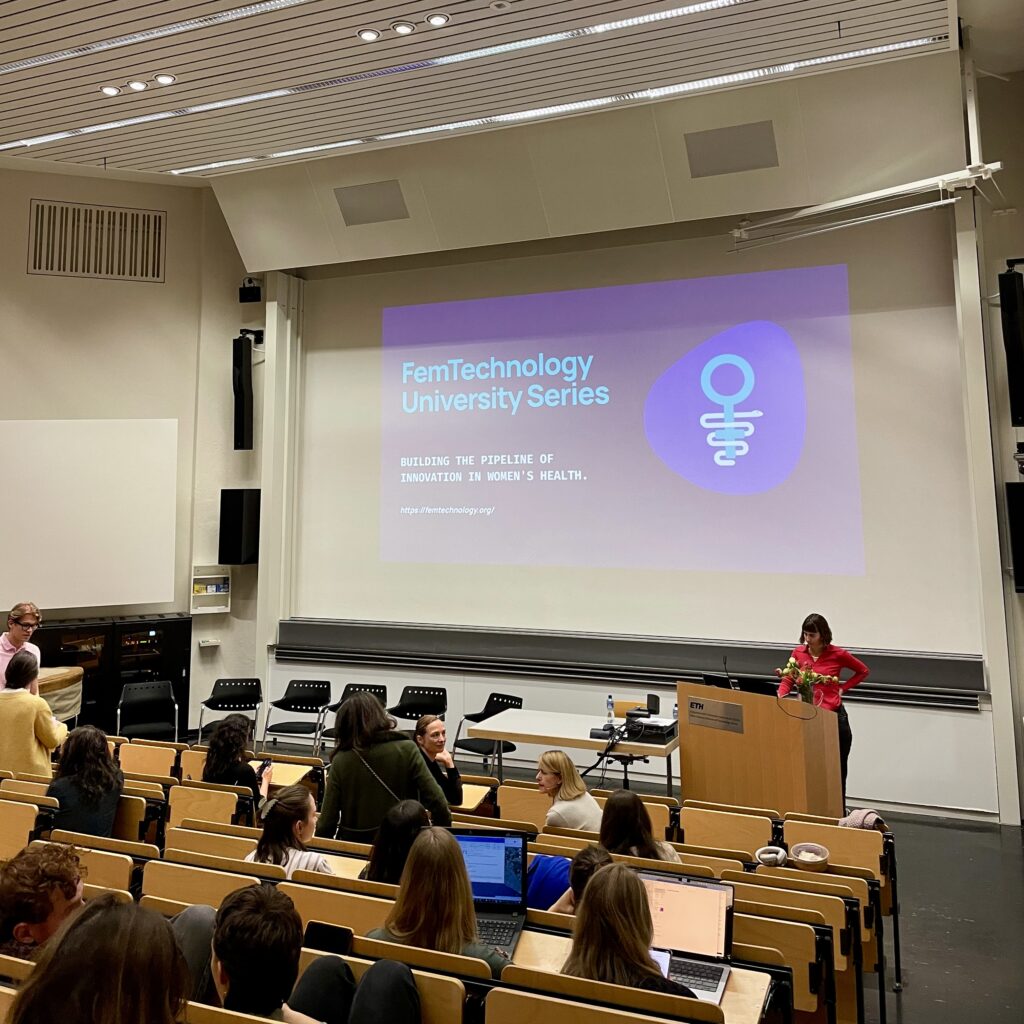 This university series aims to discuss how to transition from women's health to founding a femtech start-up. During our session at ETH Zurich, we had the honor of hosting four panelists: Sabrina Badir, Prof. Dr. med Susanne Wegener, Prof. Dr. med Beatrice Beck Schimmer and Liliane Brunner Halbach.
Sabrina Badir – Pregnolia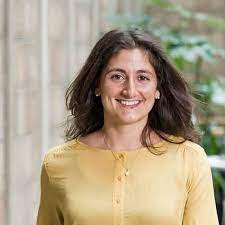 Sabrina Badir is the Founder and CEO of Pregnolia, a spin-off of ETH Zurich that has developed a device to improve pregnancy care. The spin-off emerged in 2016 from Sabrina Badir's dissertation as part of an interdisciplinary research project between ETH Zurich and Zurich University Hospital. As a biomechanical engineer, she worked on the question of how changes in the cervix, an important indicator for determining the risk of premature birth, can be determined earlier and more accurately.. 
Sabrina Bdir discussed why measuring cervical stiffness is important in identifying women at risk for premature birth. She explained that current methods of measuring the cervix (by measuring its length) only detect 40% of women at risk of premature birth. By measuring cervical stiffness with the pregnolia system, the sensitivity increases to 80%.
During her presentation, she walked us through her journey – from researching the pregnolia system as part of her PhD, to finding a business partner, attending startup competitions, and finally having the pregnolia system used in doctors' offices all over.
Prof. Dr. med Susanne Wegener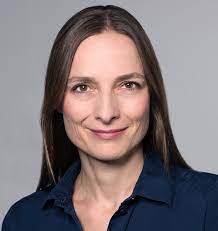 Prof. Dr. med Susanne Wegener is a senior physician in the Department of Neurology at USZ. In her presentation, she provided insight into her clinical perspective on strokes. She explained that women are more affected by strokes, yet fewer women are treated in stroke centers, and when they do receive treatment, women tend to experience more time delays. She also pointed out that stroke treatments tend to be significantly more effective for men than for women.
When examining the biological differences between men and women, the variances are not unexpected. These differences include variations in heart size, sex-specific risk factors like hormones, breast cancer, and pregnancy.
Susanne Wegeners builds her research on basic research on differences between men and women. Her research aims to find new stroke treatments, for instance, by exploring differences in the plasticity of the brain and the effects of hormones on stroke risk.
Prof. Dr. med Beatrice Beck Schimmer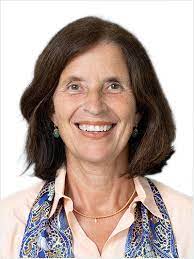 Prof. Dr. med Beatrice Beck Schimmer is a professor of anesthesiology at the University of Zürich (UZH) and Vice President Medicine at the UZH.
In her presentation she gave a general overview of sex and gender in medicine, locating gender medicine in the field of precision medicine, and explaining that both biological factors (sex) and social factors (gender) influence health. She outlined the current situation, where men are set as the medical prototype in educational materials, laboratory animals, and study subjects in clinical trials.
Prof. Beck Schimmer highlighted the relevance of gender medicine by providing a few examples where the differences between men and women become obvious, including differences in cardiac arrests, reactions to COVID-19, osteoporosis, and eating disorders.
She explained that she established a Gender Medicine chair at the University of Zurich in order to.
Collect evidence from science, including clinical and data science

Include gender medicine as part of precision medicine.

Beware of sex and gender bias in big data.

Implement gender medicine into treatments, including diagnosis, therapy, and prevention.

Focus on education for students, physicians, nurses, patients, authorities, and others.

Establish a local and international network.

Provide opportunities for research, teaching, and healthcare
Liliane Brunner Halbach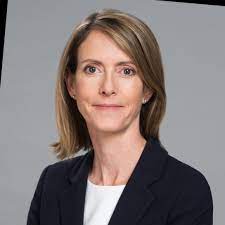 Liliane Brunner Halbach, PhD, Deputy Head TDA at UZH, provided insight into financing therapeutics and biological innovation in women's health. She introduced Artemis, a non-profit organization that accelerates women's health innovation globally. Artemis connects scientists, entrepreneurs, investors, and industry leaders to create new insights and collaborations that deliver better health solutions to women sooner.
In her presentation, she illustrated that despite the recent focus on "precision medicine" (matching treatments to individual patients), fundamental differences based on sex are still widely ignored in healthcare. This is surprising given that females make up 50% of the world's population, representing a market of 3.9 billion people.
She explained that Artemis aims to increase awareness and opportunities, connect key stakeholders in the ecosystem, and educate all players while reducing hurdles for new treatments and diagnostics. To achieve this, they have launched four initiatives:
Artemis Database: Building a proprietary database with precise information, curated with startups and innovators.

Startup Vitamins: Offering free webinars to women's health founders, with experts from different areas providing guidance.

Focused Meetups: Facilitating focused, confidential, virtual meet-ups between innovators, investors, and industry.

Stakeholder Roundtables: Bringing together players along the value chain to engage in candid, constructive conversations.
The FemTechnology University Series is graciously supported by the
BioInnovation Institute
.
BioInnovation Institute supports women's health innovation by offering funding through programs for early-stage start-ups and entrepreneurial academic researchers: Venture Lab and Bio Studio.