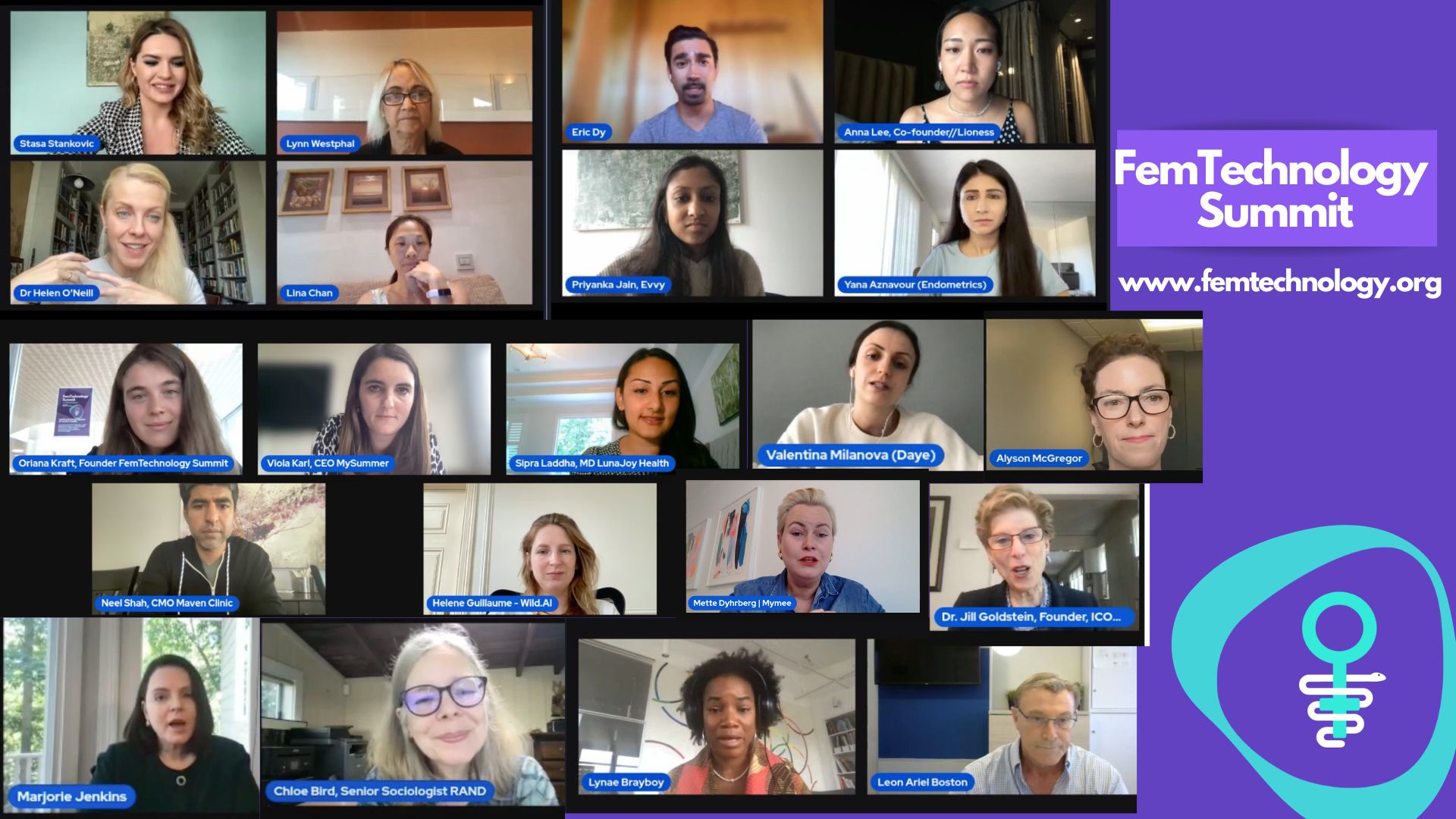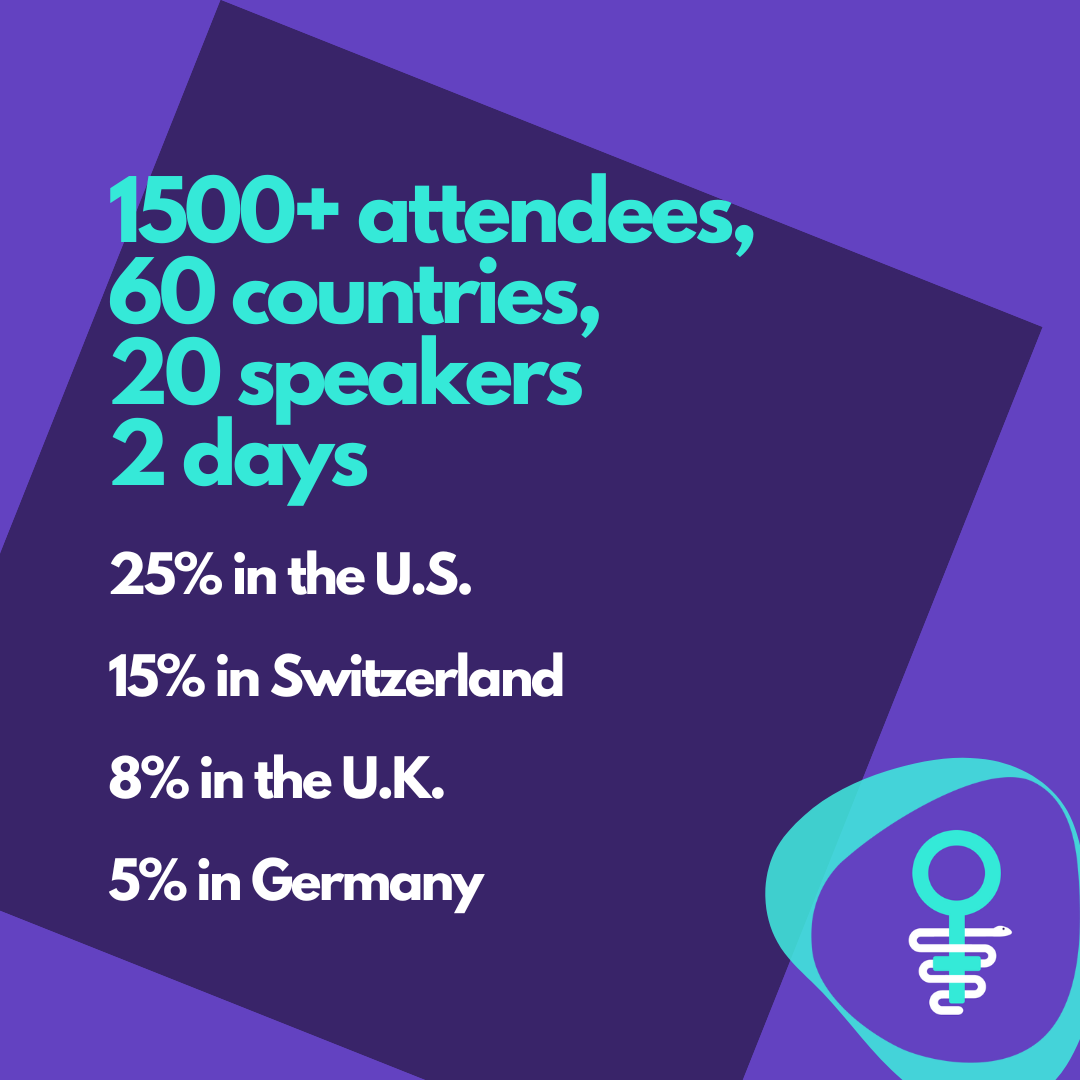 The 2nd edition of the FemTechnology Summit took place in June 2022. 
1500 individuals from 60 countries attended.
Attendees were a diverse mixture of Startup founders, Researchers, Clinicians, Journalists, University Students, VCs, Professors…
The first edition of the Summit took place in May 2021 as Oriana Kraft's Bachelor Thesis in Medicine at ETH Zurich. 
700 individuals from 36 countries attended.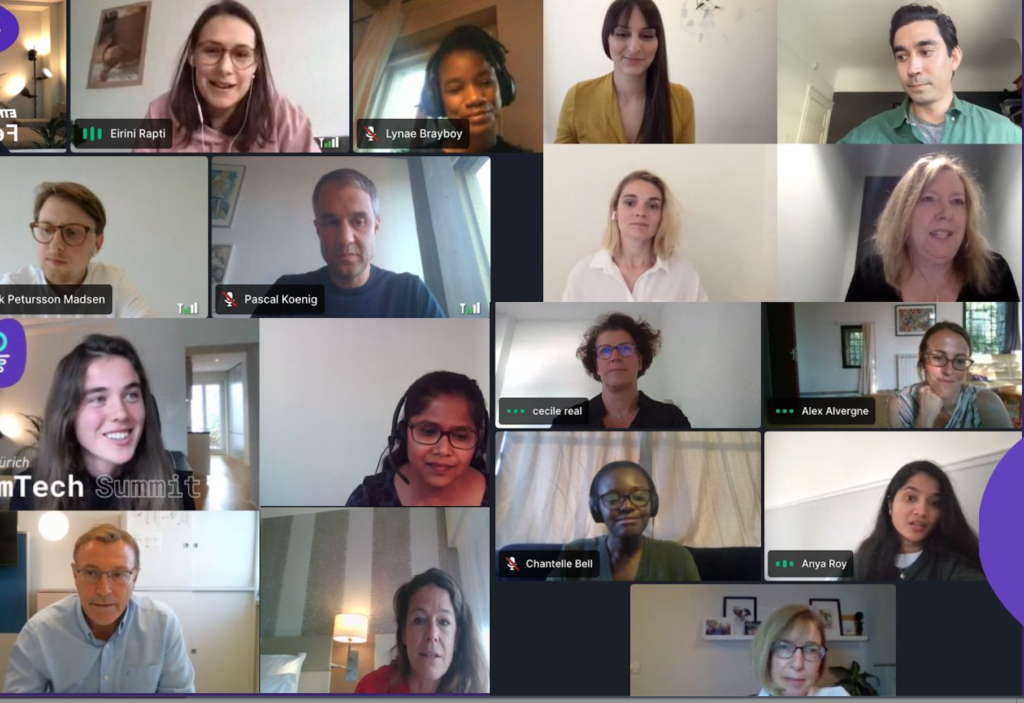 Bringing together stakeholders across the whole ecosystem – the FemTechnology Summit offers up a platform to showcase the latest breakthroughs, best practices and patient needs in women's health. FemTechnology Summit brings together FemTech Startups, Chief Clinicians, Groundbreaking Researchers and University Students to provide a 360 degree perspective on innovation in women's health.
Experts and audience members originate from all around the world at various stages in their FemTech journey – from seasoned veterans to enthusiasts, to others simply seeking to understand what the term 'FemTech' even means.
A hybrid event – the panels are virtual with in-person viewing parties so attendees can meet face to face, scattered across the globe (Berlin, London, Zurich, Geneva, North Carolina, Los Angeles …) .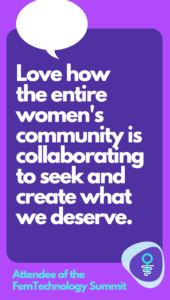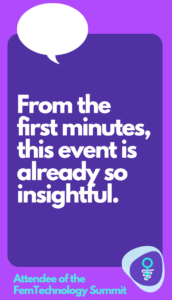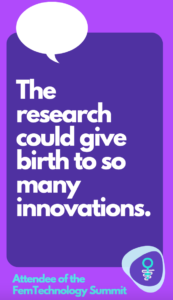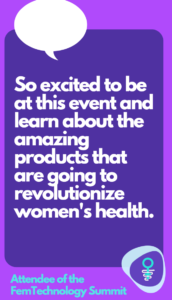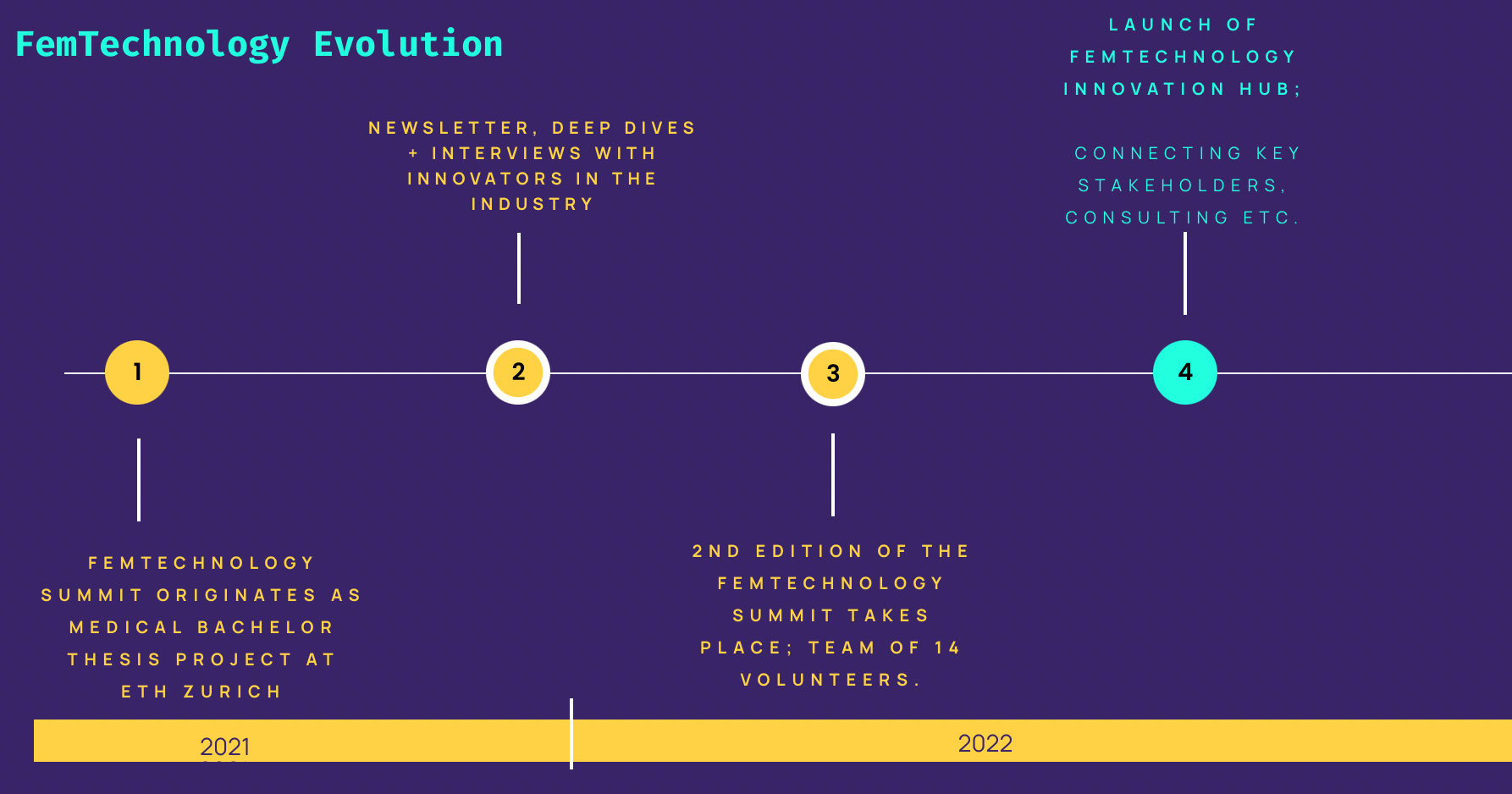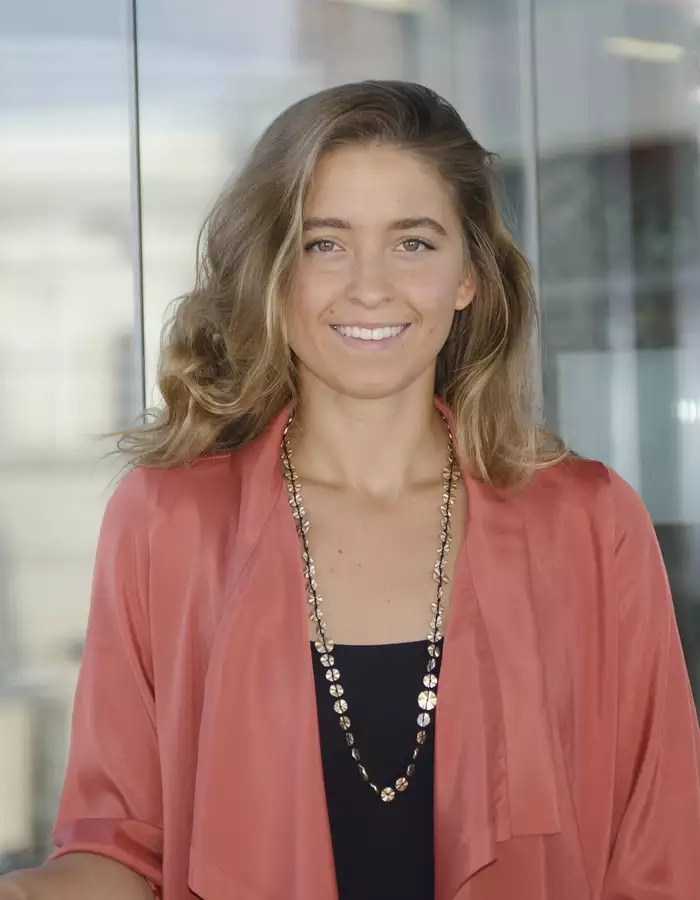 Rachel Zsido, Outreach
Rachel is a neuroscience PhD student at the Max Planck Institute for Human Cognitive and Brain Sciences, investigating the influence of sex hormones on the brain across female lifespan, and what implications this has for depression, cognitive decline, and dementia risk. She is especially interested in how the intersection of women's brain health, personalized care, and technology can better our understanding of cognitive and emotional health during hormonal transition states, such as the menstrual cycle and perimenopause.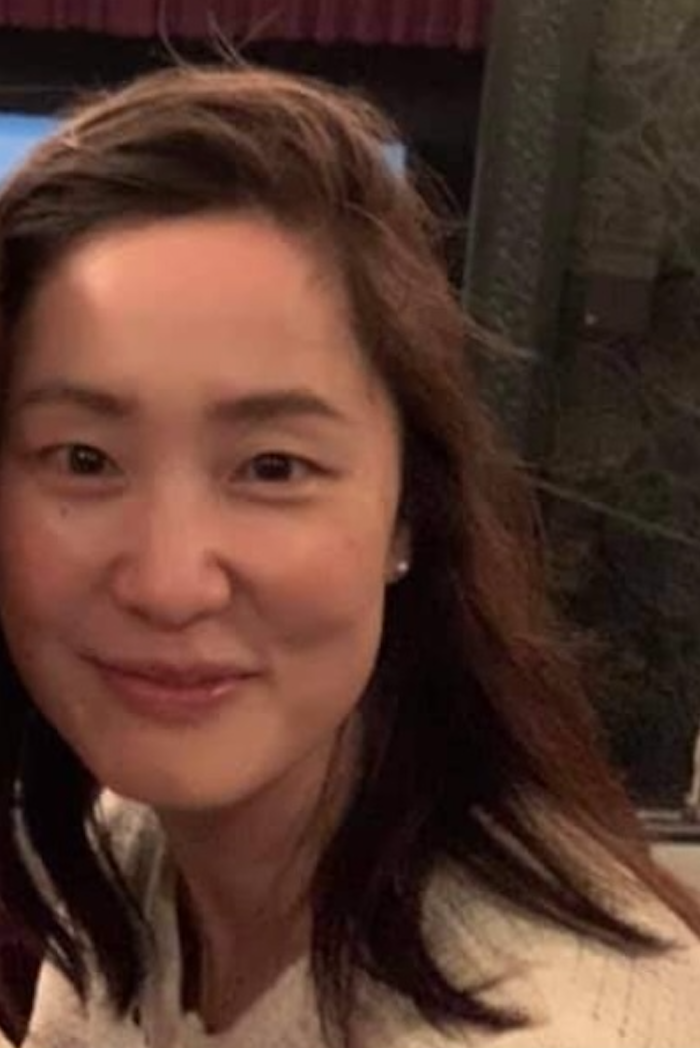 Xuanzi Jia, Viewing Parties, Strategic Partnerships, Outreach
Xuanzi is an MBA candidate with a concentration in Finance and Operations at the USC Marshall School of Business. She is working to build her career in women's healthcare and technology innovation and FemTech. Prior to her MBA, she managed operations for a litigation consulting firm in New York and worked on FMLA related cases in plaintiff's employment litigation in California. She is a passionate advocate of global women and girl's health, access and education. Xuanzi graduated from Smith College and continues to be an active member of her women's college network. During her undergraduate years, she took part in a civil liberties and public policy fellowship focusing on reproductive rights in the Bay Area and was involved in other public health related projects. She spends her free time heavily involved in community organizing for her women's college network and for the AAPI community (specifically for AAPI women and girls).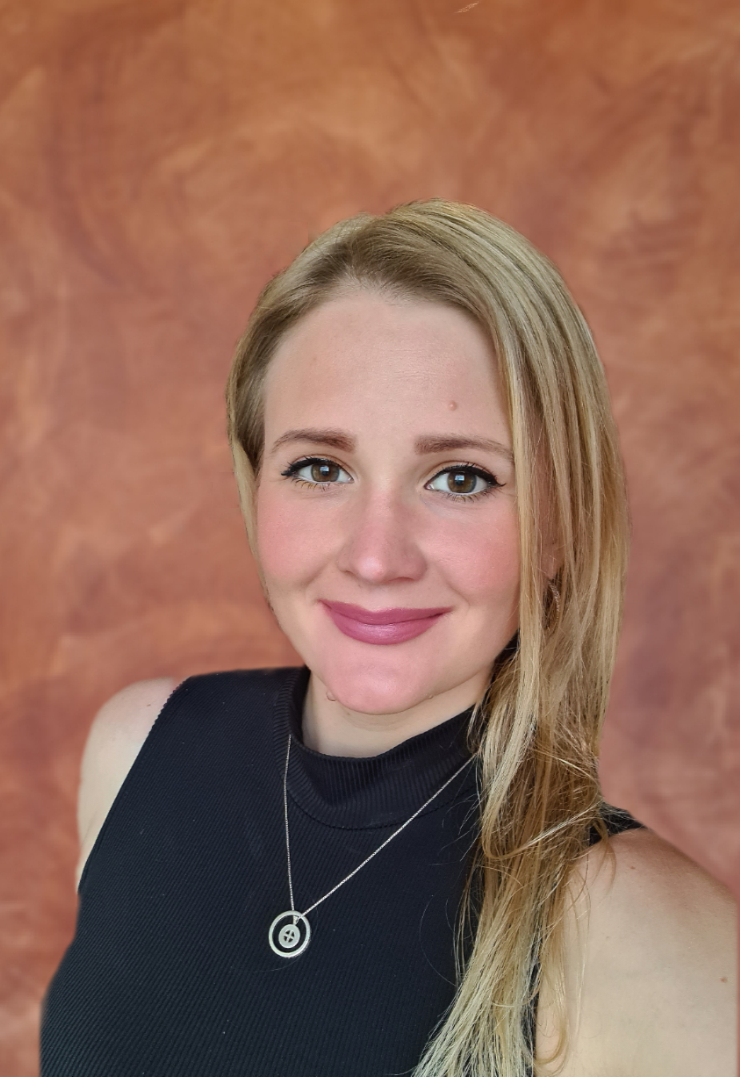 Eyrún Halla Haraldsdóttir, Outreach
Eyrún is an Icelandic ex-pat living and working as a Biomedical Engineer in Zürich, Switzerland. After finishing her Bachelor of Science degree in Biomedical Engineering, she worked in the prosthetic industry before moving to Zürich to pursue her Master's degree in Biomedical Engineering at ETH Zürich, where she focused on bioelectronics and biomechanics. She is deeply interested in pushing the boundaries when it comes to innovation and movement, especially regarding women's physiology and women's health. She is very excited to be part of the FemTechSummit team and to participate in accelerating the field forward.
FemTech veteran, startup, researcher, student – the event is open to everyone.