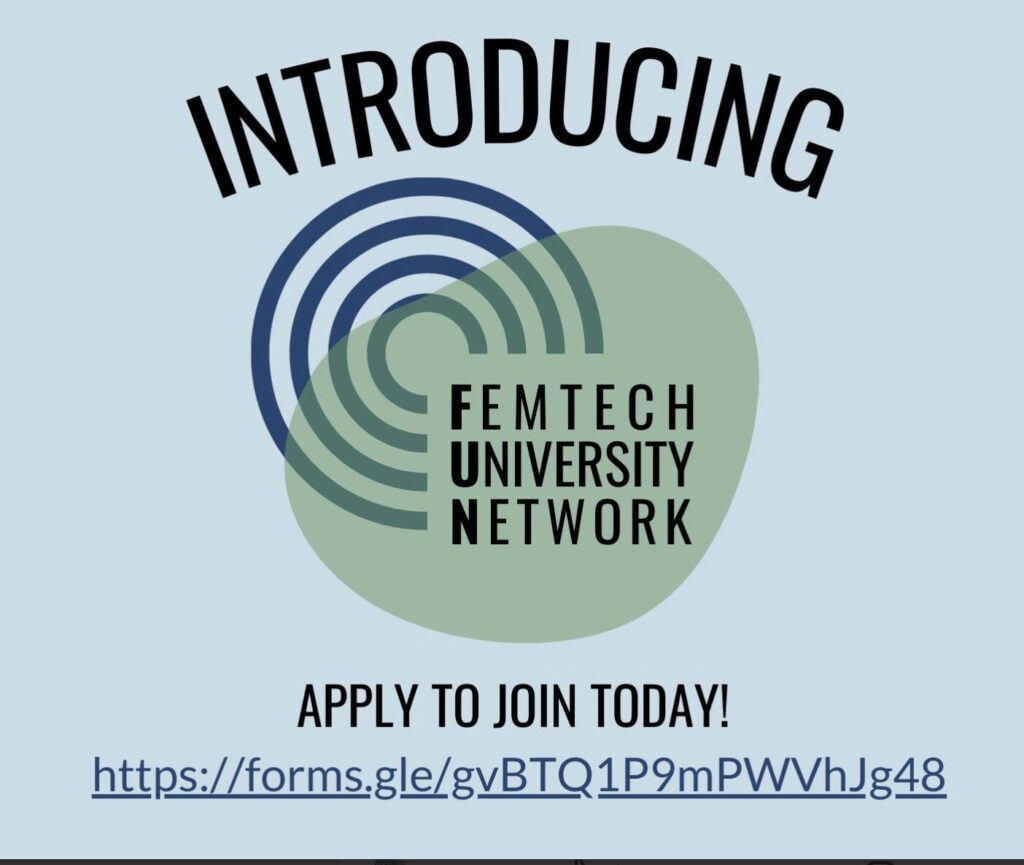 Femtech University Network (FUN) is the first-ever professional interest group that brings together university students and affiliates interested in pursuing careers in #femtech across the world.
A joint initiative between Oriana Kraft Lesley Farrah Dorwling-Carter Emily Otterbeck Nancy Li Madelyn Knowles Nicole Anderson  — Our shared mission is to promote education, future innovation, investment, and research in technology that addresses unmet needs in women's health by facilitating inter-university collaboration.
Who is it for? 
We're looking for passionate early members to jump into conversation and help grow the Femtech University Network ("FUN") community. We invite students, faculty, researchers and university-affiliates to join today.
Why join? 
· To access a network and pipeline of career opportunities for entering the femtech industry
· To share knowledge on femtech and related news in an open environment
· To facilitate interuniversity collaboration on entrepreneurial and academic projects related to women's health
· To connect with motivated students, faculty, researchers and university-affiliates and maybe create femtech societies clubs / groups at your unis!
Apply to join our Slack channel (or share with someone you know who may be interested): https://lnkd.in/gbwbNbU4