Join us in person at AI Campus, Berlin from 17:30-20:30 for a panel discussion and networking about Femtech!
This University Series – From Research to Startup' features the following fantastic speakers:
Daphne Petrich, of HelloGina a holistic sexual wellness program that acts as an all-in-one sex coach, therapist, and personal trainer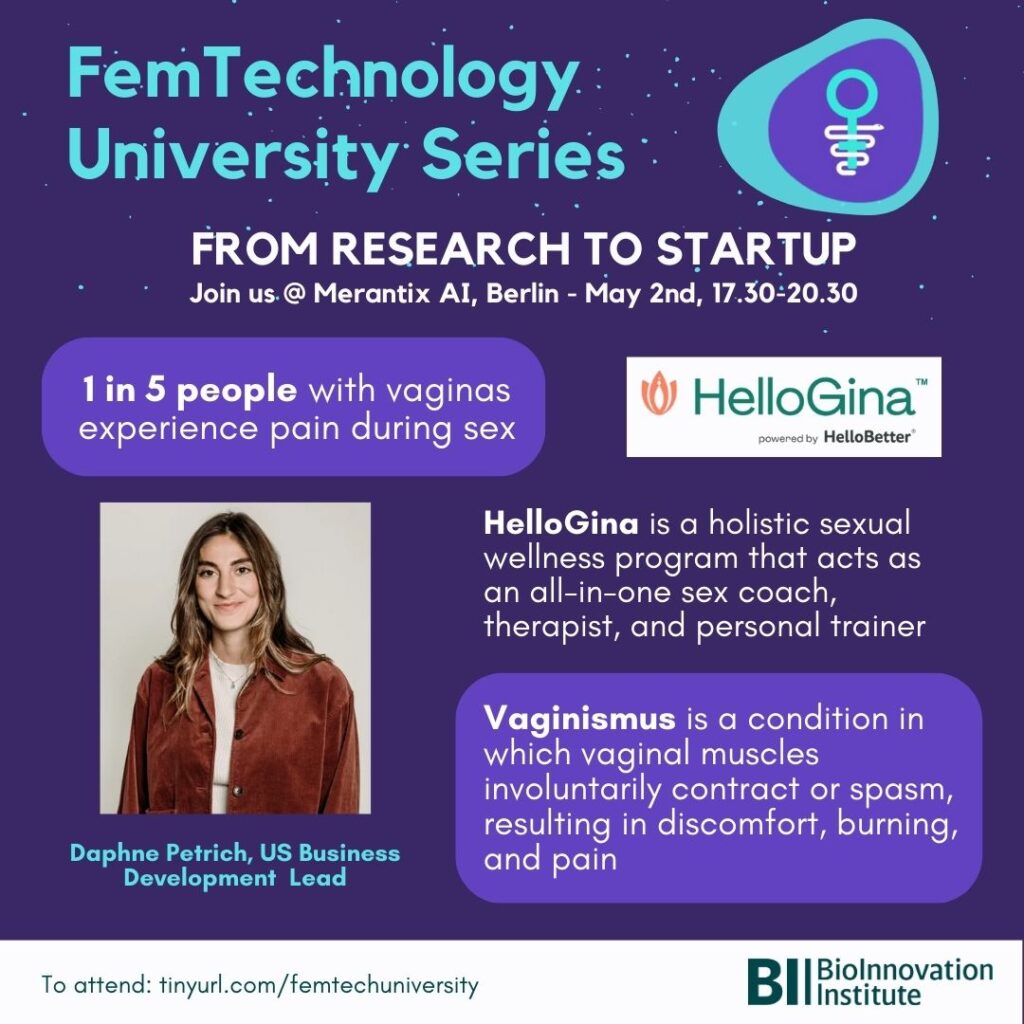 Caroline Mitterdofer of LEVY offers expert reproductive health care yand tailored support to increase your chances of a healthy pregnancy in the shortest possible time.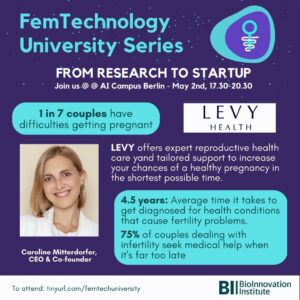 Viktoria Steinbeck talking about Patient-reported outcomes (PROs) provide insight into how patients perceive health and treatment effects, how treatments impact outcomes, and how disease and surgical interventions impact patients' lives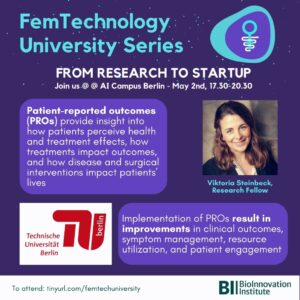 And a special appearance by a Merantix startup – solving the most pressing issues by ideating, building, and scaling AI ventures.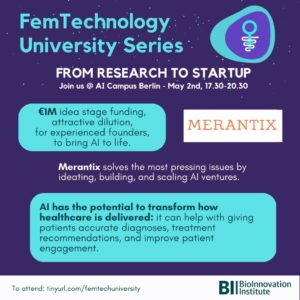 The University Series is kindly sponsored by the amazing BioInnovation Institute who will be attending & sharing more about their women's health initiative!

If you're interested in partnering, sponsoring, being featured or have any questions please contact us at contact@femtechnology.org