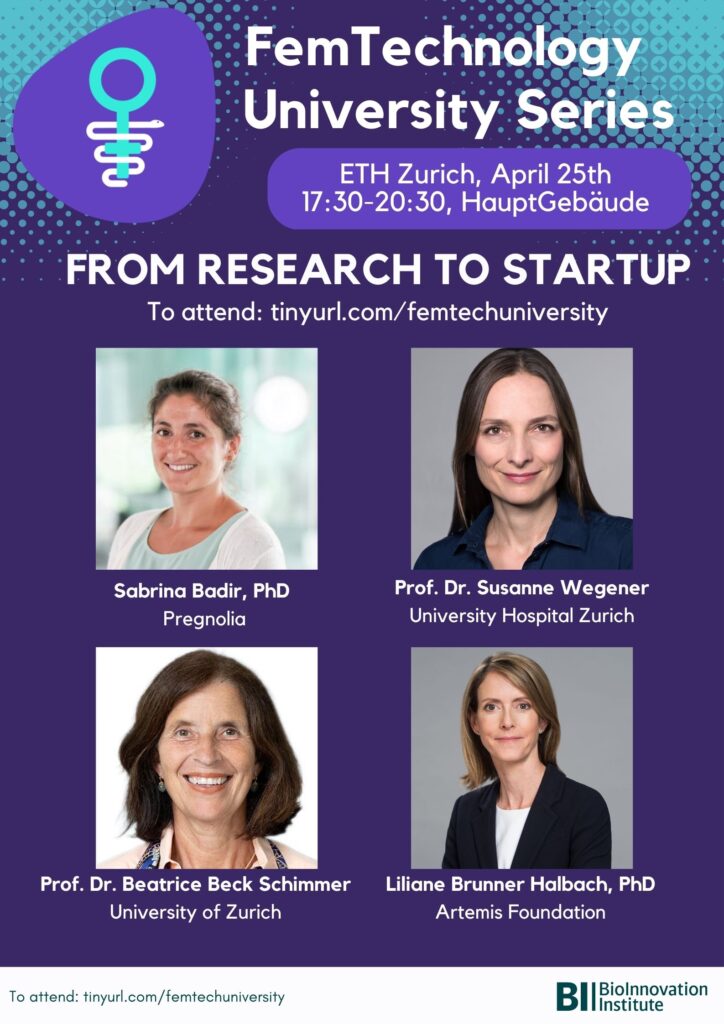 Join us on April 25th at ETH, Zurich (Hauptgebäude, E3) for a panel discussion and networking about FemTech!
We want to connect the next generation of researchers and founders at academic institutions to help support their work and disseminate their insights as well as solutions to a larger audience.
So if you are currently running a project within the field of womens health please reach out to us at contact@femtechnology.org – you will have the opportuniy to showcase your work with a poster! 
This University Series – From Research to Startup' features the following speakers:
The University Series is kindly sponsored by the amazing BioInnovation Institute who will be attending & sharing more about their women's health initiative!

If you're interested in partnering, sponsoring, being featured or have any questions please contact us at contact@femtechnology.org