This university series aims to discuss how to transition from women's health to founding a femtech start-up. During our session at Kings College, we had the honor of hosting four panelists.
Valentina Milanova – Daye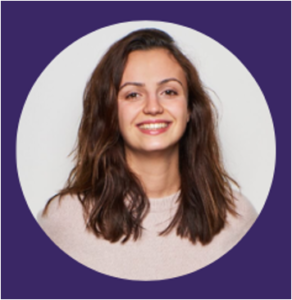 Daye is revolutionizing gynecological health screening with Daye Tampons. Valentina Milanova, founder of Daye, showed that tampons can break the cycle of poor innovation in gynecological health by:
Providing localized pain relief:


90% of women are affected by menstrual cramps every month. Daye Tampons provide faster relief than painkillers, kicking in

30 minutes faster

. Additionally, they have

93% fewer side effects

and work for

four times more people

compared to painkillers.

Detecting and treating infections and improving fertility screenings:


Daye Tampons are deployed for PCR-based STIs, HPV, and vaginal microbiome screenings. This noninvasive method improves sample collection, thus increasing sensitivity and specificity, increases patient adherence, and is suitable for at-home sampling.
Dr. Staša Stanković – Unlocking Female Fertility and Ovarian Function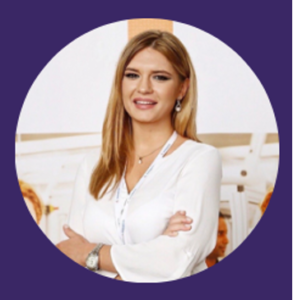 Dr. Staša Stanković, PhD in Genomics, University of Cambridge, recognized the neglect of women's reproductive health, particularly in our poor understanding of the underlying biology and causes of various reproductive conditions. This is devastating in a time where there is an increased demand for treatments of reproductive disorders. For instance:
Ovaries age

five times faster

than any other organ, leading to infertility and poor health.

There was a 30% increase in the use of IVF between 2009 and 2017.
Dr. Staša Stanković and her team's vision is to transform female reproductive health by developing a unique, ovary-centric drug target discovery platform, which is currently unavailable for reproductive health disorders. It will follow a channel-like approach to:
Identify novel drug targets that regulate ovarian function.

Functionally validate these targets using state-of-the-art cell engineering and animal models.

Combine the latter to provide the comprehensive drug discovery platform for ovary-specific health conditions.
Claudia Chisari – Femspace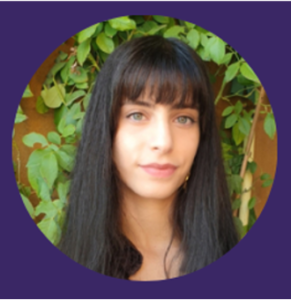 Claudia Chisari, who holds a PhD in Vulvodynia from King's College London, is the founder of Femspace, a digital health company that provides the first evidence-based online care platform for people with persistent pelvic pain.
Globally, 1 in 6 women suffer from chronic pelvic pain, including conditions such as Vulvodynia, Vaginismus, and Endometriosis. However, diagnosis and treatments are often difficult to come by, and most available solutions do not address the repercussions of pain, leading to persistent pain, sexual problems, depression, anxiety, invalidation, an economic burden (Vulvodynia: $31–72 billion annual US economic burden) and reduced quality of life.
Femspace aims to advance the field of pelvic pain by offering personalized and evidence-based care. Their solution is the first digital and evidence-based care platform for pelvic pain, which combines highly specialized psychotherapy and physiotherapy, and is powered by machine learning to provide the essential biopsychosocial care.
Joyce Harper – Period Tracking and Fertility Apps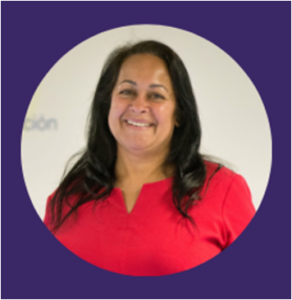 Prof. Joyce Harper, an award-winning Professor of Reproductive Science at the Institute for Women's Health at UCL, and founder of Reproductive Health at Work and International Fertility Education Initiative, as well as co-founder of the UK Fertility Education Initiative, discussed the accuracy of period and fertility tracking apps for women.
In her presentation, Prof. Harper concluded that while period tracking apps can be helpful in predicting the start of a period, they should not be relied upon for information about ovulation and the fertile window. She also noted that fertility trackers are only useful when paired with a marker of ovulation, such as the LH hormone.
In addition, Prof. Harper introduced the UK fertility initiative, highlighting the need to improve sex and fertility education, including topics related to LGBTQ+ inclusivity and applicability to real life.
Join us in our mission to build the pipeline of innovation in women's health! 
Next events:
ETH, Zurich: April 25th
Merantix, Berlin : May 2nd
connect and conspire with the next gen of builders and investigators in

#womenshealth

have your research featured at the event

learn about Bio Innovation Institute's Women's Health Initiative

get the chance to hear from our cutting-edge panelists
To attend:  tinyurl.com/femtechuniversity 
The FemTechnology University Series is graciously supported by the
BioInnovation Institute
.
BioInnovation Institute supports women's health innovation by offering funding through programs for early-stage start-ups and entrepreneurial academic researchers: Venture Lab and Bio Studio.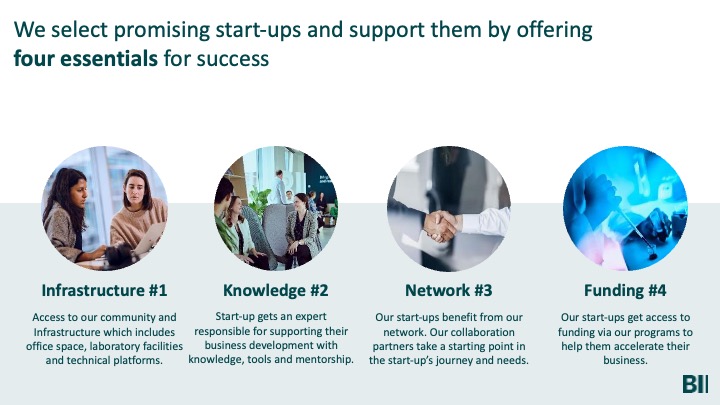 If you're interested in partnering, sponsoring, being featured or have any questions please contact us at contact@femtechnology.org