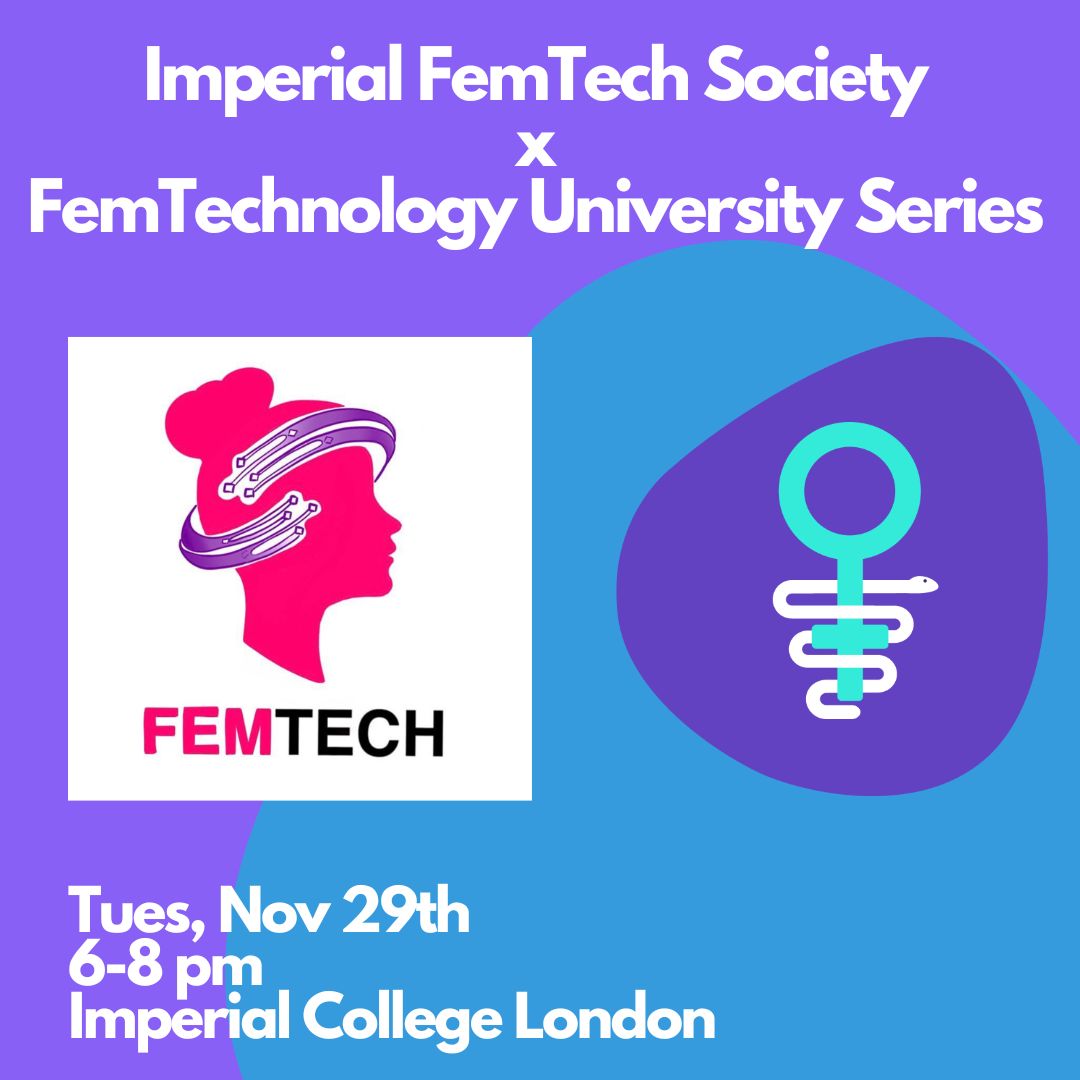 Continuing the university series, featuring universities such as Harvard Business School and ETH Zurich, the summit at Imperial College London aims to spotlight start-ups catalysing change in the women's health innovation space: From Samphire Neuroscience's cutting-edge, neuromodulatory wearable technology in a hairband to Juniver's digital platform combatting overeating disorders (and exciting opportunities to work with them!).
With an introduction to the FemTech space by  FemTechnology Summit founder Oriana Kraft, the evening is a chance for students across London to familiarise with this rapidly growing industry as well as explore innovation and tech in the women's health space.
We are also joined by key speaker Rebekah Lloyd: speaker, podcaster, women's advocate, and founder of This Independent Life. TIL is a social impact education platform that helps people achieve personal independence in life, regardless of their background. She also founded the endometriosis support group Endo, so what? which provides a safe community space for education and honest, non-judgemental, real talk about the condition and will be speaking about the endometriosis healthscape today.
Join us for an evening of discussion, networking (with our wonderful founders Emilie Faure and Emile Radyte!) and snacks with the up and coming in the FemTech space and to learn more about an industry expected to double to $100bn within the decade, changing the face of healthcare for 50% of the world population!
Date: Tuesday 29th November, 6-8pm
Venue: South Kensington (Room TBC)
Register via the Society App at https://link2app.co/DQ67 and purchase a ticket via https://www.imperialcollegeunion.org/shop/csp/femtech/femtechnology-summit-2022-standard-ticket