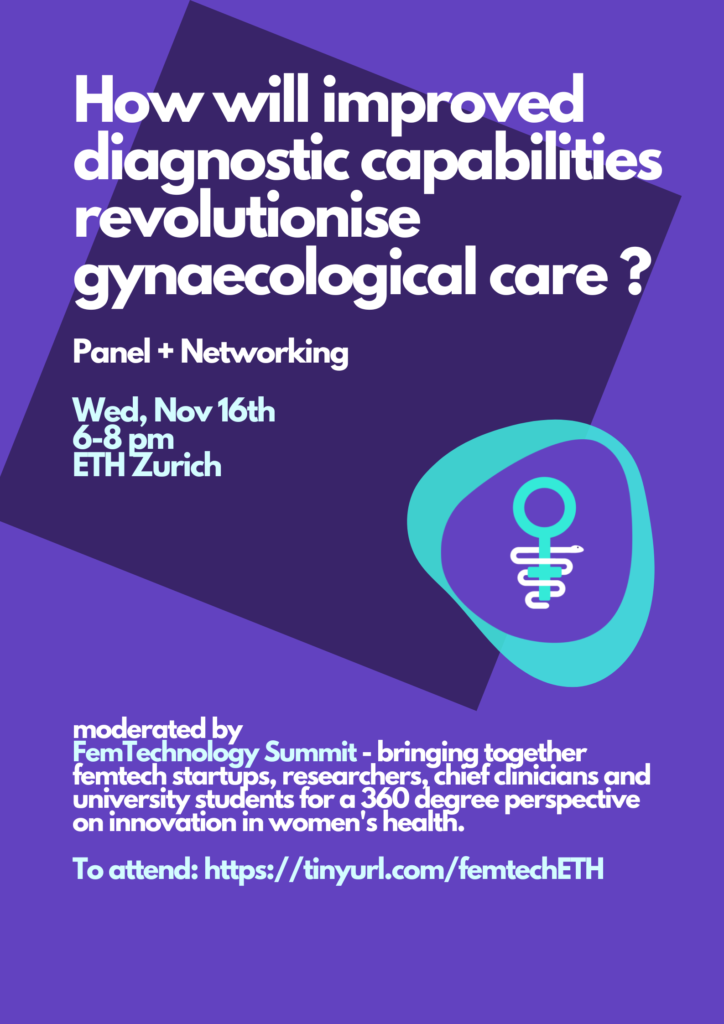 FemTechnology University Series: Innovating for a college-age population
Wednesday, 16th of November 2022 18:00-20:00
FemTechnology University Series, a spin off of the FemTechnology Summit that originated at ETH, connects university students to innovations in the field of FemTech (technological solutions for women's health) – giving them the tools to actively innovate in FemTech, as well as encouraging them to share their experiences and insights in women's health.
The University Series is taking place at universities across the US, UK and in November: Switzerland! The 2 hour event will focus on one of the following pillars:
Contraception (could wearables be the future of non-hormonal contraception?), Periods (could CBD tampons be the antidote to period pain?), STDs. Yeast Infections. UTIs. (What biomarkers to women's health are contained inside the vaginal microbiome?), Gynecological conditions (PCOS, Fibroids, Endometriosis: is a non-invasive blood-based test on the horizon?), Mental health (digital therapeutics for anxiety, eating disorders etc.), sexual well-being.
A femtech startup and researcher revolutionising one of the pillars will be featured, followed by q&A with participants and a networking session.
To attend : https://tinyurl.com/femtechETH