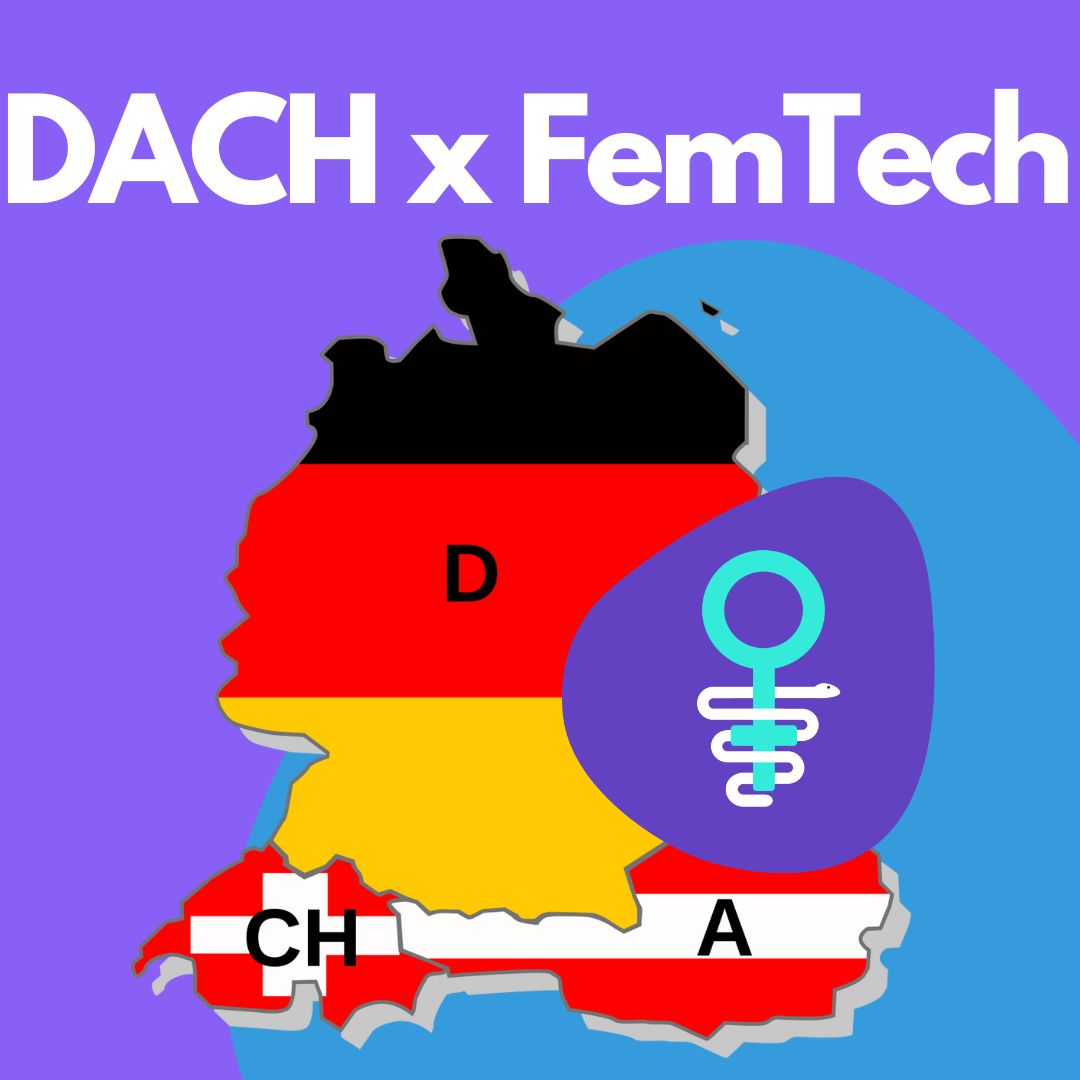 Did you know that despite representing an economic burden of over $500 billion, only 4% of healthcare research and development funding is targeted toward women's health?
Much of the attention and hype around FemTech has been focussed on the US and UK, but given the recent regulatory backside in the US, we think the FemTech landscape in Europe is definitely worth a closer look: it was the birth place of heavy FemTech weights like : Natural Cycles, a hormone-free birth control application, Ava, a fertility tracking wearable, and Clue, the #1 doctor-recommended free period tracker app built in collaboration with top health researchers.
So given all of that here's a round-up of some FemTech startups we're excited about in the DACH region:
First up: Switzerland!
#1 We're excited about Fimmcyte – a biotech startup out of the University Hospital of Zurich developing a treatment for endometriosis based on the discovery of the overexpression of a specific protein in endometriosis cells compared to everywhere else in the body. This allows for direct and elimination of the diseased tissue.based on a novel differentially expressed target. One of the co-Founders of Fimmcyte is Prof. Dr. Brigitte Leeners, Department Head Reproductive Endocrinology at University Hospital of Zurich who spoke at our very own 2020 FemTechnology Summit on how innovations in fertility can improve patient care and the physician / patient relationship.
#2 Pregnolia is a spin-off of ETH Zurich, developing a diagnostic device to accurately predict the risk of premature birth during routine pregnancy consultation. Early diagnosis enables preventive intervention to prolong gestation and improve neonatal health outcome. 
#3 Impli CERES – Impli is focused on offering a more convenient+effective method of monitoring hormone levels in women receiving infertility treatment. The product is designed to function as a subdermal device and a smartphone app, as an alternative to frequent blood tests.
#4 Aspivix – Every year more than 90M women worldwide experience pain, bleeding and tissue tear when undergoing common gynecological procedures that require uterus access. This trauma is generated by the Cervical Tenaculum, an instrument with sharp hooks that pinch the cervix to generate traction. ASPIVIX has developed an innovative, soft-suction cervical device designed as a modern alternative to the tenaculum without the reported patient trauma. This device is ideal to help address unplanned pregnancies, considered one of the most significant global public health issues, by increasing the adoption of Intrauterine Contraceptive Devices (IUD), the most effective reversible contraceptive option available today.
Now Germany! We're excited about:
#1 Levy health – LEVY Health is the first company in the world to develop a licensed medical product that analyzes female fertility disorders. The software has been available in Germany since the end of January 2022 and helps women and couples find out why they have not been able to get pregnant yet. Based on the results, users are given personalized therapy recommendations. LEVY Health looks at each woman, her body and her situation individually, bringing holistic reproductive medicine straight to users' homes.
#2 Keleya are the #1 provider for maternal care in Germany. Their platform supports women from pregnancy until the birth of their child. They provide personalized, expert based information, workouts and nutrition plans and a midwife.
#3 Wexxeljahre – wexxeljahre is a startup from Hamburg that wants to empower women to take their menopausal health into their own hands.  The startup connects women with experts and offers new, digital services for health in menopause, e.g. a physician search for menopause experts in Germany.
#4 PINK!: A Digital Therapeutic for Breast Cancer Patients, Reimbursed as a Prescription Digital Health Product (DiGA) in Germany, developed by Sidekick Health that has been (SK-421) specifically designed for reducing side effects in breast cancer patients.
#5 Vaginismus Plus by HelloBetter (called HelloGina for it's US Launch). HelloGina's digital therapeutic combines interactive content, science-backed techniques, goal setting, and personal support via in-app coaches
#6 Female DTC Gut Health Brand her1,which provides ingestible products to help women with gut and skin health. 
In Austria – we're excited about:
Breathe ilo, known for Its Breath-based Fertility Tracker that uses breath analysis to identify a woman's ovulation pattern and fertile window. They have no expanded into a period tracking app that allows you to keep track of your symptoms, determine your individual cycle phases and your fertility status.