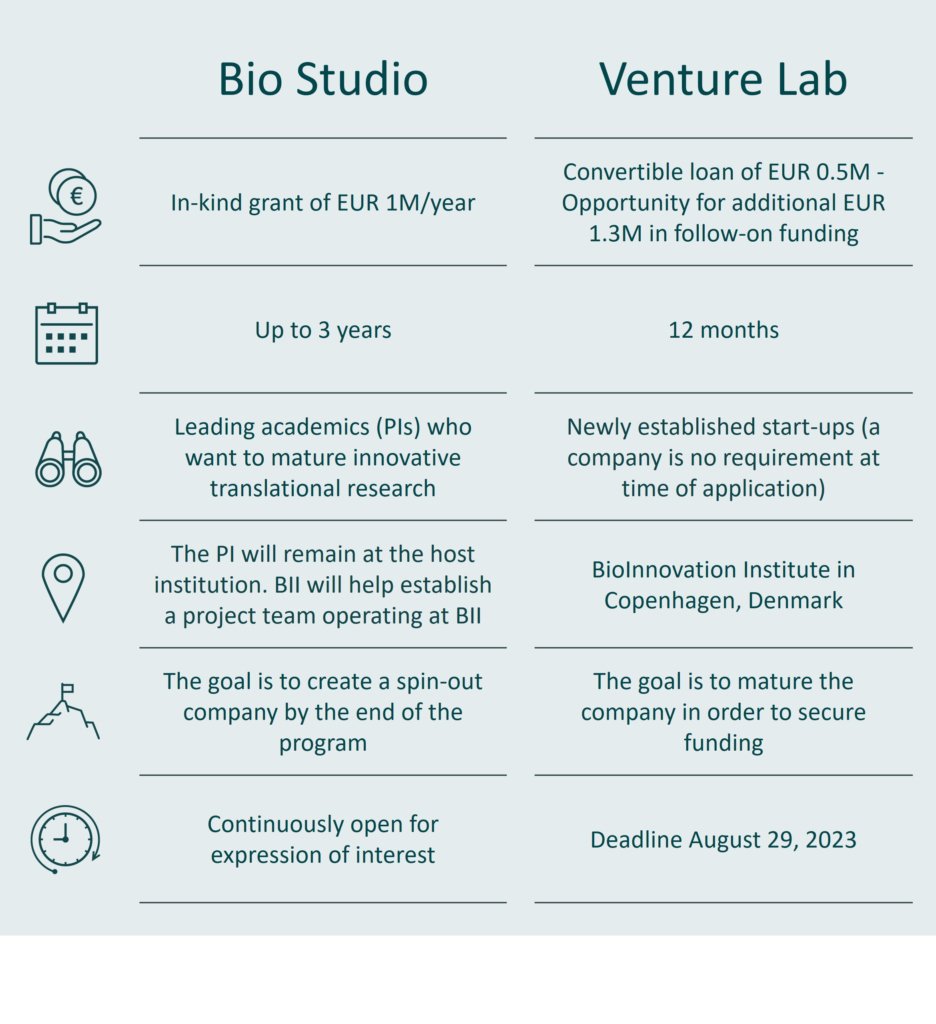 Since 2018, BioInnovation Institute (BII) – a not-for profit foundation located in Copenhagen, Denmark, has operated acceleration programs for translational research projects and early-stage start-ups.
One of their key thematic areas is women's health and gender medicine.
In this guest blog post, Cathrine Nygaard Christensen, Innovation Manager, Women's Health Initiative, introduces the BII philosophy of building a supportive environment and explains how this accelerates the process for start-ups:
At BII, we focus on bridging the gap between academia and commercialization. We know that being a researcher in the life sciences (and most likely a first-time entrepreneur), stepping out of a university setting brings many uncertainties. How will I finance my development? How do I decide on a commercial path? What are potential investors looking for?
These are all general concerns for any new entrepreneur.
But in women's health, and reproductive and gender medicine, we see these uncertainties elevated. Why? This is still a young market, research is fragmented across Europe, and despite a few great successes over the last couple of years, it's a space in the early growth days with many investors still hesitant to get into it.
For exactly these reasons, we believe it's even more important to offer a supportive environment for these researchers and start-up founders. This is what we aim to do at BII through what we call our 4 key essentials for success.
Knowledge


BII provides significant in-house knowledge. A dedicated BII Anchor will follow the start-up through the entire program duration. Their key task will be to help the projects obtain further funding from professional investors. In addition to the anchor, we are 55 employees with diverse backgrounds, so start-ups can also seek advice on, e.g., legal matters, IP, and how to raise private as well as non-dilutive funding.
Network


We know a lot of people! And we are happy to introduce them to our start-ups. Within women's health, our network ranges from industry players such as Ferring and Organon, to an organization such as Bill & Melinda Gates Foundation, to academic KOLs, and investor networks comprising US and Europe-based VCs – some with a sole focus in women's health.
Infrastructure


Stepping out of a university setting can also be difficult for companies in need of lab space. We offer supported laboratory facilities, technical platforms, office space – and an amazing community of currently 37 start-ups and projects at our newly renovated building in Copenhagen (plus many amazing alumni companies).
Funding


When we ask women's health researchers and start-ups of their number one need, the answer is unanimous: More funding! I don't blame them. For years, the area has been underfunded, which has had significant consequences for the ability to develop new products. The funding provided by BII supports all relevant activities: scientific development, new hires, collaborations, and business aspects.
Below, you can find an overview of our programs.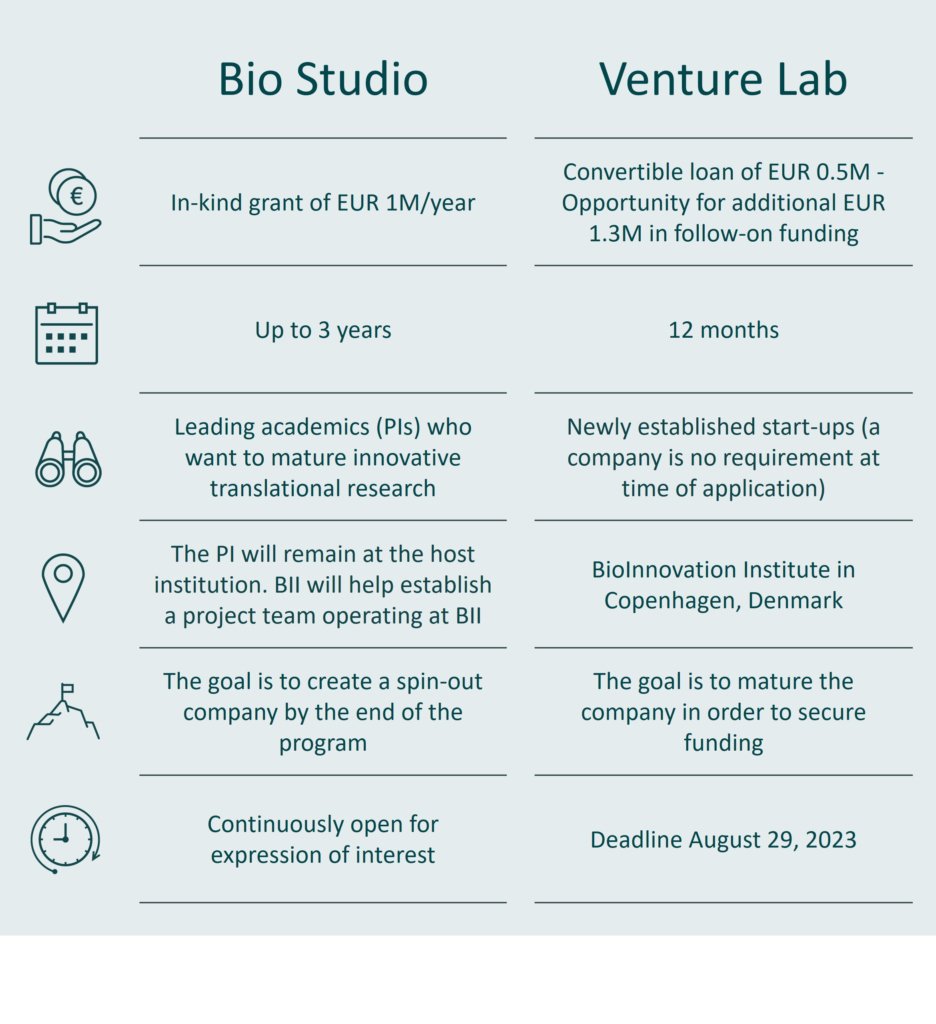 Do you want to know more about BioInnovation Institute and our programs?
Visit our Women's Health website
Learn from a professor, who took a leap of faith from academia into entrepreneurship
Reach out to Innovation Manager, Cathrine Nygaard Christensen at cnc@bii.dk or Principal, Johanna Roostalu at jro@bii.dk