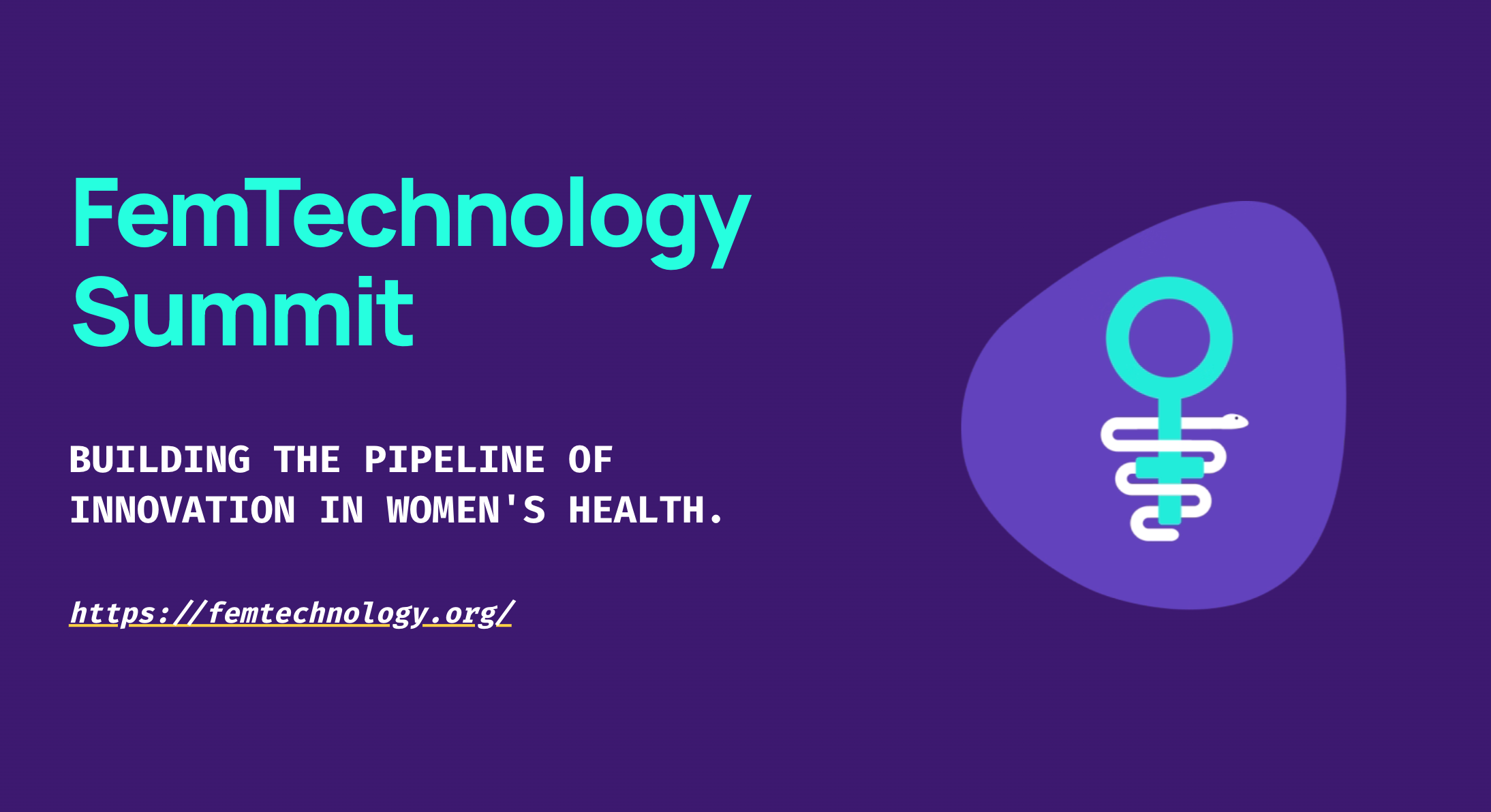 FEMTECHNOLOGY SUMMIT is back! The first in-person edition of FemTechnology Summit will be held on Roche Campus in Basel, Switzerland June 7th 2023. 
This edition of FemTechnology Summit we intend to do things differently.
Women's health is broken:
+ Innovators within Women's Health struggle with navigating a fragmented & silo-ed system
+ Lack of investment, Lack of Research, Lack of Awareness
+ Existing solutions & players are difficult to find and access
–> Resulting in a lack of connectivity, inefficiency and missed synergies
Summits and conferences are designed to serve as a counterpoint to this.
Summits bring people together, highlighting leaders in the field to showcase the most cutting-edge innovation – or at least they should.
Currently, summits are a wasted opportunity.
They are:
#1 Inefficient
#2 Fail to utilize potential
#3 Ephemeral:
Content produced is neither creative nor concrete and so does not endure to produce the lasting change it should.
Summits fail to catalyze as much change as they should. They fail to fundamentally change the status quo. Given the current state of women's health another wasted opportunity in this space is simply unacceptable.
This JUNE 7th 2023 we intend to change things. 
FemTechnology Summit brings together Femtech startups, researchers, chief clinicians & key players for a 360 degree perspective on innovation in women's health – as it always has. This year's Summit (rather than the beginning) will be the culmination of our ongoing work.
Gathering the most cutting-edge innovators in women's health to solve collective painpoints, we will connect actors for lasting partnerships, catalyze change and raise awareness for Women's Health
How do we intend to do this ?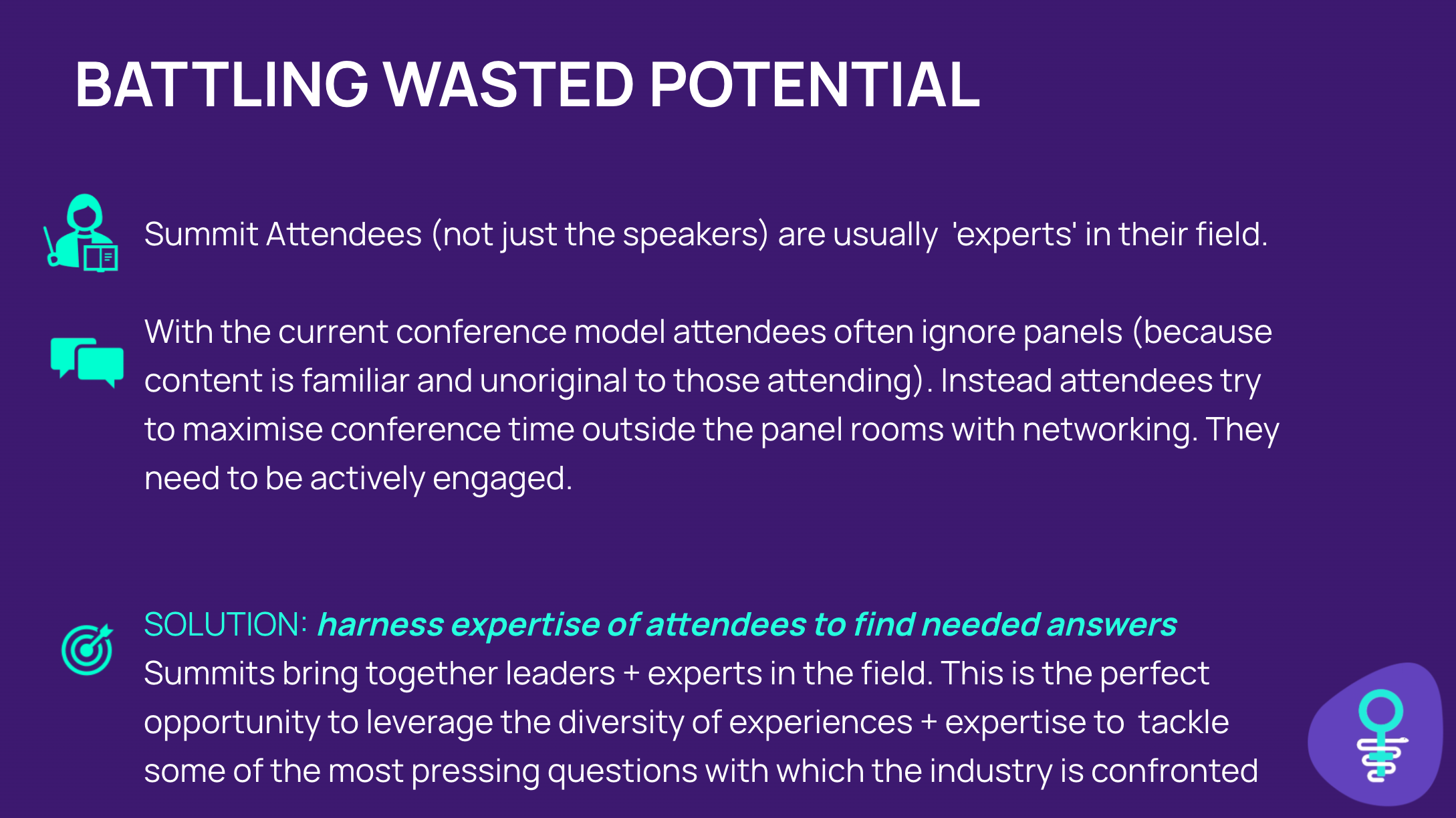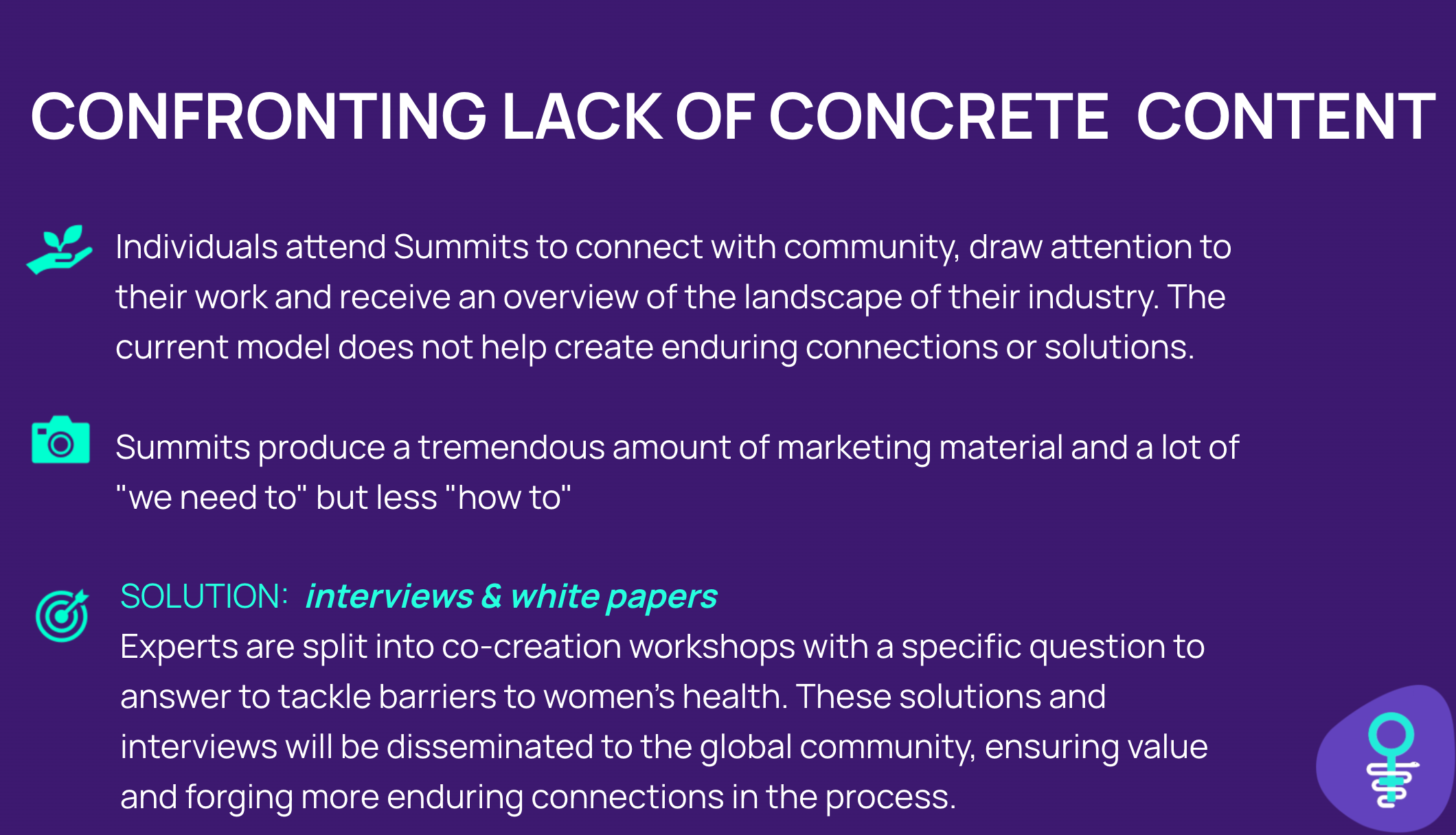 For more information reach out to : contact@femtechnology.org