? In Fall 2022: FemTechnology Summit hit the road!
We visited universities across the US, Switzerland and UK .
FemTechnology University Series connected students to innovations in the field of FemTech by:
– giving participants the tools to actively innovate in women's health
– understanding student perspectives and experiences
– discussing what is and should be built in the field
– connecting the women's health community at local universities to the larger international community via partnerships at universities, labs + startups around the globe.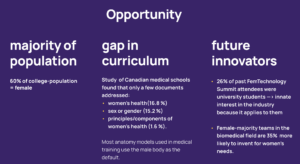 Our thesis was as follows (given that we know that all-female inventor teams are 35% more likely than all-male teams to focus on women's health, female researchers are more likely to discover female-focused ideas, which suggests that the inventor gender gap is partially responsible for thousands of missing female-focused inventions) — we needed to start young, start talking about the need to innovate, the gap in women's health at universities where innovation usually begins, in order to start building the pipeline of innovation in women's health.
This is especially pertinent, given that we know that women's health typically does not go the time or attention it deserves in school.


(Not to mention the fact that a new study recently published in the prestigious Nature Reviews Urologyfound that 49% of all scientific journals on gynecology and obstetrics focus solely on reproduction; only 12% are dedicated to women's health issues unrelated to their reproductive role; and a mere 4% focus on women's health before and after their reproductive years, including menopause.)
And so at each event a  femtech startup and/or researcher innovating in women's health was featured, followed by an extended Q&A with participants and a networking session.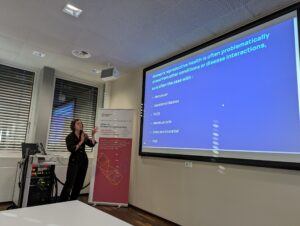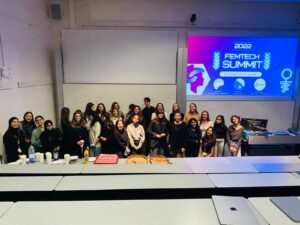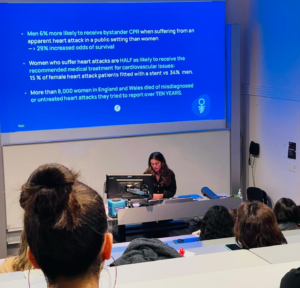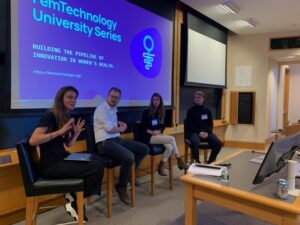 In 2023 Future Editions of the FemTechnology University Series will be taking place in Berlin, London, Zurich and Stockholm.
To become a student ambassador: 
Did you attend one of our events and would like to get in touch ? Drop Us A Line At contact@femtechnology.org.
If you have an idea for a startup or researcher in women's health / FemTech you think we should feature– we'd love to hear from you.
________________________________
Or would you like to attend our flagship FemTechnology Summit (bringing together the most innovative payers and players in women's health together) in person? Apply to attend here :